A.M.A. is all about growers
A.M.A. Horticulture is a family business that was founded in 1982 and aims to bring a true partnership to their customers in Canada and North America. Their team builds lasting relationships with growers from all categories and sizes. In addition the team uses their knowledge and expertise to assist them. This has helped make A.M.A. Horticulture a well-known and respected organization in the horticultural industry.
Connie, who has been brought up in the world of horticulture and has been helping her parents since she was a small child, officially came into the business in 1996. Since then, she and her husband Rick have taken over the family business. Today they share the roles of Managing Directors.
Just like her mother Connie, Elise grew up in greenhouses and grower sites, and joined A.M.A. in 2018 as Marketing & Communications Manager.
As a result of their upbringing and their continuous drive to learn, both women have an excellent view on the needs and challenges of growers in Canada and North America. This enables them to understand and aid growers to reach their full potential.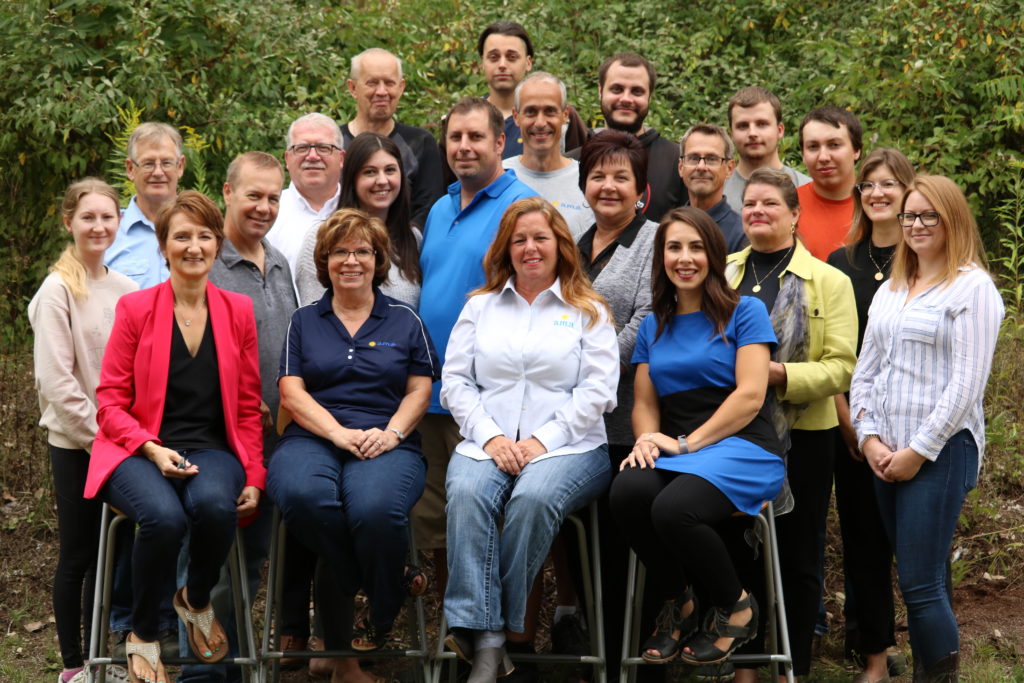 The full A.M.A. Team
Looking for innovation
Although the BVB Substrates product portfolio is usually sold directly to growers, A.M.A. Horticulture actually extends BVB Substrates' sales to Canada.  "We are a "satellite partner" to the BVB Substrates brand" Elise explains. "We see ourselves as an extension of the sales team providing Canadian growers with a similar level of support and advice and, of course, these excellent growing media."
"Our relationship has its roots in a mutual passion for innovation" Connie says. "When we first got started in 2010, A.M.A. was looking for an innovative alternative to a specific material. At the same time BVB Substrates was developing something exactly like this and they were looking for a partner in Canada.". Both organizations were known for their innovative drive and soon decided to combine forces.
A special partnership
What makes A.M.A., and this partnership special, is that the company has the same approach as BVB Substrates. Not only do they sell high quality products, their main focus is on aiding growers. They support them with in-depth knowledge and a strong network that expands all over the globe. Just like Sales Advisors at Kekkilä-BVB, the team at A.M.A. built up specific technical knowledge on growing a vast variety of crops in different situations. This mix of knowledge and networks makes them a known resource in the horticultural industry and a valuable partner to BVB Substrates.
The relationship really works both ways Elise explains. "We know that Kekkilä-BVB is there for us when we want to find something new for our customers. And they know that they can count on us to be bold and try new things. This shared desire to push the envelop has always been the foundation of our partnership."
"We try to align ourselves with partners that have similar philosophies, a similar approach to grower-first service. Companies that stand behind their products, like Kekkilä-BVB, are quick to collaborate and help identify solutions, ensuring that growers get what they really need to succeed," Connie adds.
A culture of learning and collaboration
Developing knowledge is at the heart of A.M.A.'s values. Knowledge of what's going on in the world around them, and knowledge about specific crops or growing methods. "We have worked really hard to foster a culture of learning and collaboration, which makes it really exciting to work here," Elise says.
Connie proceeds with telling us more about how BVB Substrates and A.M.A. Horticulture like to share this knowledge: "At one point in our partnership we came to BVB Substrates to learn even more about growing in substrates.". From this request came one of the first masterclasses of the BVB College. Different varieties of BVB Colleg are still hosted by Kekkilä-BVB for customers of BVB Substrates products today.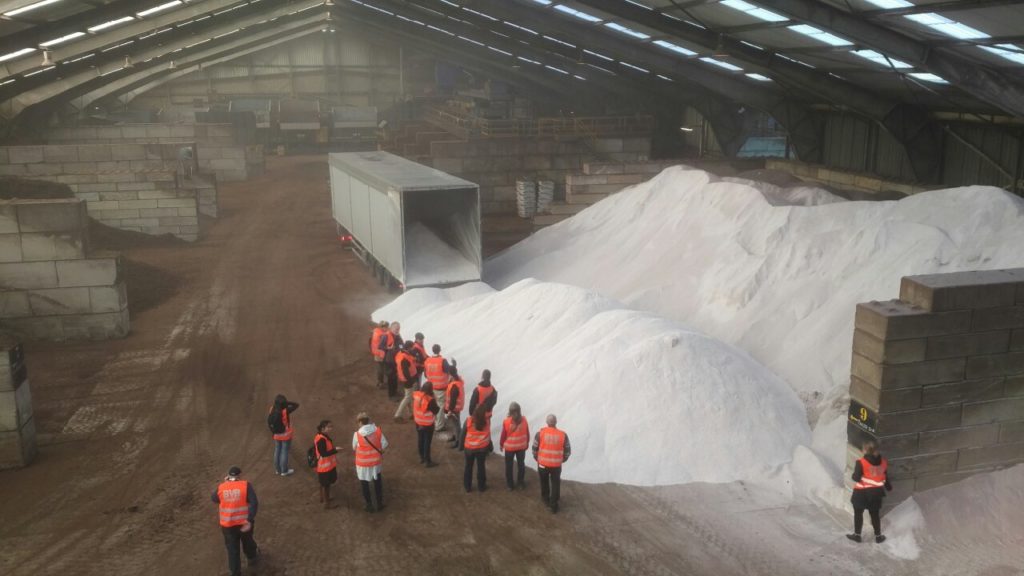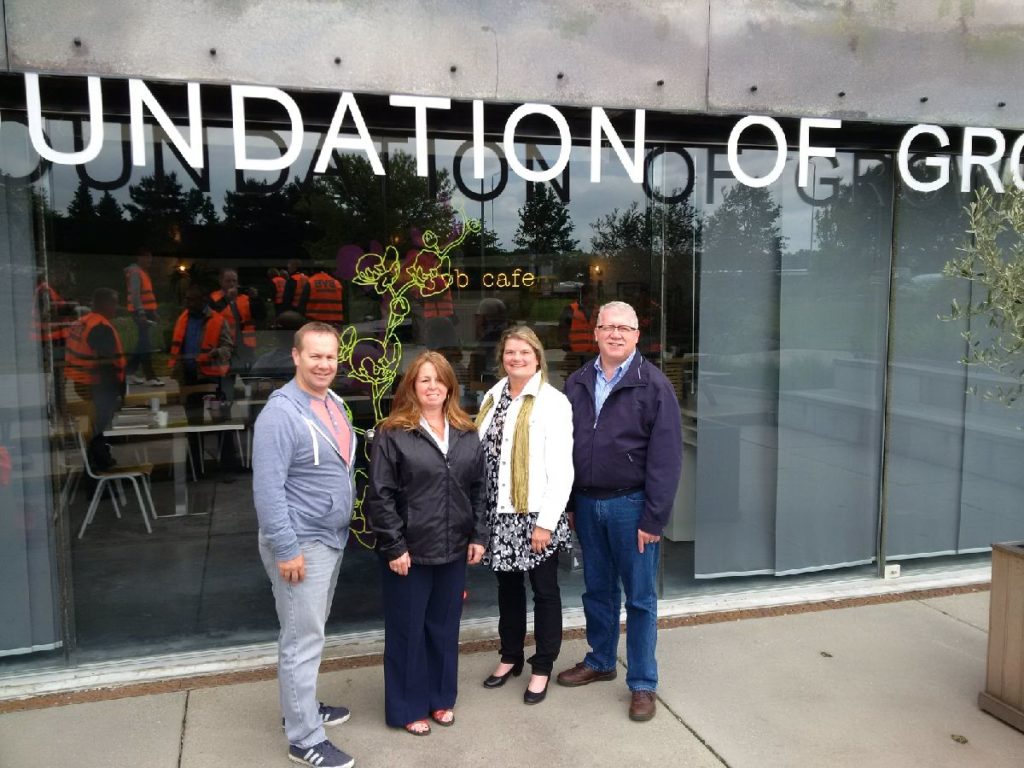 A.M.A. at BVB College in the Netherlands
"We travelled to the Netherlands and were immersed in an absorbing week-long masterclass! During the masterclass we had the unique opportunity to visit various growers in the area and exchange knowledge. We followed educational sessions and built on our network with other participants. It was an intensive week, but it was really an invaluable and rare opportunity. BVB College has helped us build that foundational knowledge that we rely on today to support growers." describes Connie.
"BVB Substrates has also supported us to reach our goal of becoming an expert in berry growing across North America and Canada." she adds. In recent years, A.M.A. Horticulture's hydroponics manager, Shawn Mallen, is a known expert in the field. Shawn is a frequent speaker at knowledge gatherings, seminars, conferences and webinars. "When we commit to innovation, we really mean it and go the full mile with it. That shared vision is what has made our relationship with BVB Substrates so strong. It has allowed us to be risk takers in the market."
Future steps
With their holistic view of the world of growing and reliable stock, A.M.A. is an important partner for numerous growers and aims to be so for many more.
What makes both Connie and Elise really proud is to see that A.M.A. is actually able to contribute something to the industry. "It's beautiful to see that things we are working on today will become legacy projects for a long, long time to come. Legacy projects that will, hopefully, change the industry for the better."
For the years to come A.M.A. Horticulture aims to keep developing and spreading their knowledge of the industry and innovations all around the world. With that they aim to support growers to the fullest and help cultivate the future of horticulture. "We are truly about the future of the horticultural industry, the future of the world and the future of sustainability in our world." Connie concludes.