We are happy to announce that a new Sales Advisor has joined the BVB Substrates Sales Team in North America. In addition samples are now available to American growers on short-term.
Last year, Kekkilä-BVB, and in particular product brand BVB Substrates, announced to expand business to the United States in full scale. After a successful virtual launch event we have been working hard to support growers in America. Although 2020 proved a challenging year to expand in the US due to the restrictions caused by the pandemic, we have been able to realize the following developments.
Expansion of our Sales Team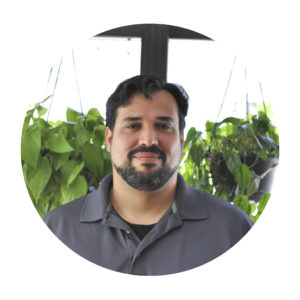 We are very pleased to announce that we have expanded our BVB Substrates sales team with Victor Gonzalez. Victor will represent our product brand in the United States.
He will be working from Florida and has been active in the horticultural sector for many years. Next to being part of horticultural distribution sales in Central Florida and the selling of
growing media, he has been part of the board of directors of the Florida Nursery, Growers & Landscape Association (FNGLA) for the past 4 years.
Victor is eager to support grower needs with his skillful advice and our tailored products!
First samples available to the US
By now, the first shipment of our high-quality European growing media for sampling has arrived to the United States. Contact Victor if you would like to sample any of our products to get to know our unique qualities.